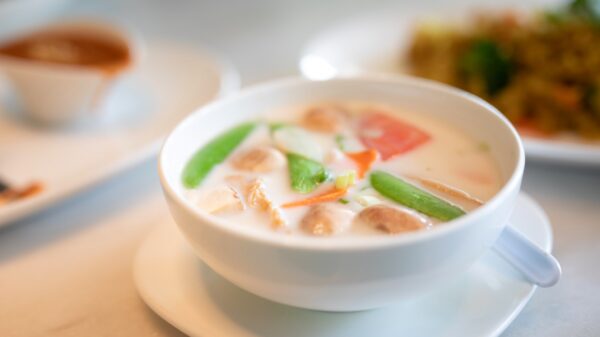 Popular Thai Soups Worth Trying
Everyone loves a bowl of delicious soup – especially as the weather begins to cool off.
As a side dish or the main course, Thai soups feed the soul and warm the body. The best part? These dishes offer a variety of vegetables, rice noodles, proteins, and broths other Thai dishes sometimes lack.  
Although soup is a universal love language, it's especially inviting in Thai food culture. Thailand is famous for its flavorful cuisine and the traditional soups deliver to any palate or dietary restriction. These favorite Thai soups will chase away the chill, leaving you satisfied and comforted.   
Whether it's a hearty stew, classic chicken noodle or cool gazpacho that's your usual go-to comfort food, Asian Mint has the perfect bowl of soup for you with the ultimate Thai flavor! 
And it gets better: Thai soups are the easiest dish to enjoy any time of the day! Heat it up and it's good as new.  
Here are three Thai soups that are worth trying:
Thai Coconut Soup
Tom Kha Gai is a classic Thai soup made with quintessential Thai ingredients: coconut milk, lemongrass, fresh galangal, lime juice, salt, and scallion. It's intense creamy, tart and salty-sweet flavor is sure to clear up your sinuses!  
 Asian Mint's Thai Coconut Soup is made with coconut milk, fresh lime, tomatoes, mushrooms, and scallions with your choice of protein including chicken, shrimp, or tofu.  
A plus? Thai coconut soup is even better the next day. Give it time to fully meld in the thick and savory-sweet broth for the kind of leftovers you want to have in your refrigerator.  
Miso Soup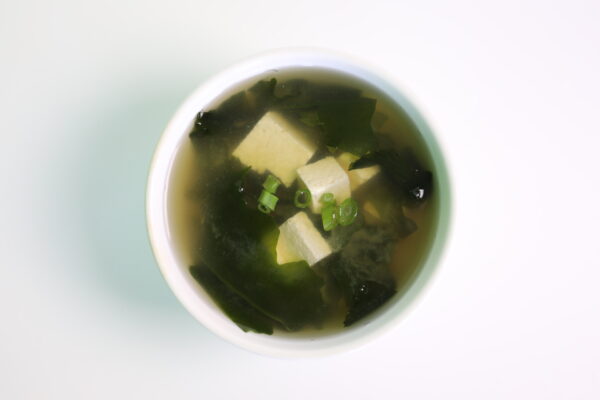 Miso soup is a simple, yet tasteful traditional Japanese soup made with dashi stock, miso paste, seaweed and tofu, This Japanese soup is a staple dish across the world and here in Dallas that can be created in a variety of ways to cater to your cravings.    
Asian Mint's Miso Soup is made with miso paste, tofu, seaweed and topped with scallions, for a bowl of savory, toasty and salty richness. Each spoonful is packed with flavor guaranteed to lift your spirits and brighten your mood.  
Spicy Tom Yum Soup
Tom Yum soup is the most popular Thai soup. In Thai, "tom" translates into "boiled" and "yum" refers to the traditional sour, salty and spicy flavor found in lots of Thai dishes.   
Asian Mint's house made Tom Yum soup recipe is served hot and spicy made with Thai roasted chili paste, lemongrass, galangal, makrut lime leaves, tomatoes, fresh lime, mushrooms and scallions that will feed your soul. Our Tom Yum soup can also be made with a protein of your choice including sliced chicken breast, shrimp or tofu.  
These traditional Thai soups are the must-try dishes to feed your soul and nourish your body with that warm cozy feeling we all seek. Whether you're under the weather or looking for a bowl of goodness to pair with another Thai dish this fall and winter, these soups are the perfect choice!   
Try out these soups at any of Asian Mint's locations today to experience a Thai bowl that will have you coming back for more!   
Guests can also order catering, as well as takeout, curbside pick up or delivery online and in-store. While ordering, be sure to grab a few of Chef Nikky's delicious, easy-to-use Sauces or a pack of Drama Queen Thai Crispy Chili seasoning flakes to mix up your Thai soups that Dallas has come to know and love!