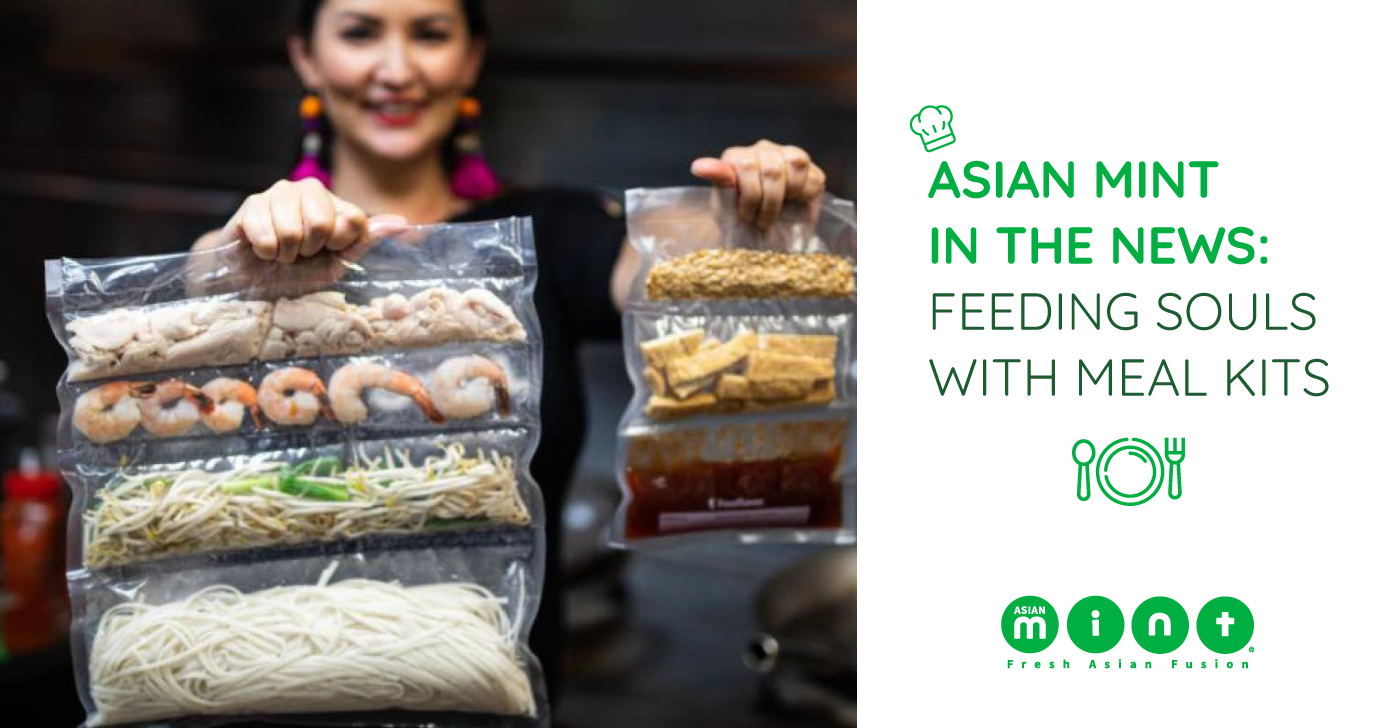 Asian Mint in the News: Feeding Souls with ChefMint Kits
Hey, Mint Fanatics! We have to admit, 2020 beat us up pretty good, but that doesn't mean we should give up. In fact, let's start our new year with plenty of self-care and conscious, home-made, and healthy food!
Some of you may already know that Chef Nikky will launch a cookbook of simple, easy, and authentic Thai recipes soon, but while we're waiting, check out the places we've been mentioned in the news.
ASIAN MINT AND CHEF NIKKY RECEIVE SEVERAL MENTIONS ON RESTAURANT HOSPITALITY
At these trying times, we consider it an honor that families allowed us to serve them and be one reason for their smiles.
Chef Nikky's idea of providing people with restaurant kits to feed their souls definitely paid off. Nothing more made us happier than seeing our Mint Fanatics share their kit creation outcomes online.
We also learned we're all in this together as fellow restaurant owners shared their pandemic survival stories.
Restaurant Hospitality named Chef Nikky as one of eight pastry chefs succeeding in their sweet businesses.
ASIAN MINT'S chefmint MEAL KIT RECEIVES MORE REFERENCES
Our ChefMint meal kit started in March, as FSR Magazine reports. We wanted to give everyone an affordable and uncomplicated way to enjoy restaurant food at home during the pandemic, and we are so happy to do that continuously.
Preston Hollow Magazine also mentions us alongside Nosh Bistro for our meal kits.
Lastly, Dallas Observer features our green curry and other curries.
We really appreciate how these wonderful news outlets help us reach and aid plenty of individuals and families. Let's make the world a better place one meal at a time.
That's the end of our roundup for now. See you soon and stay safe, Mint Fanatics!