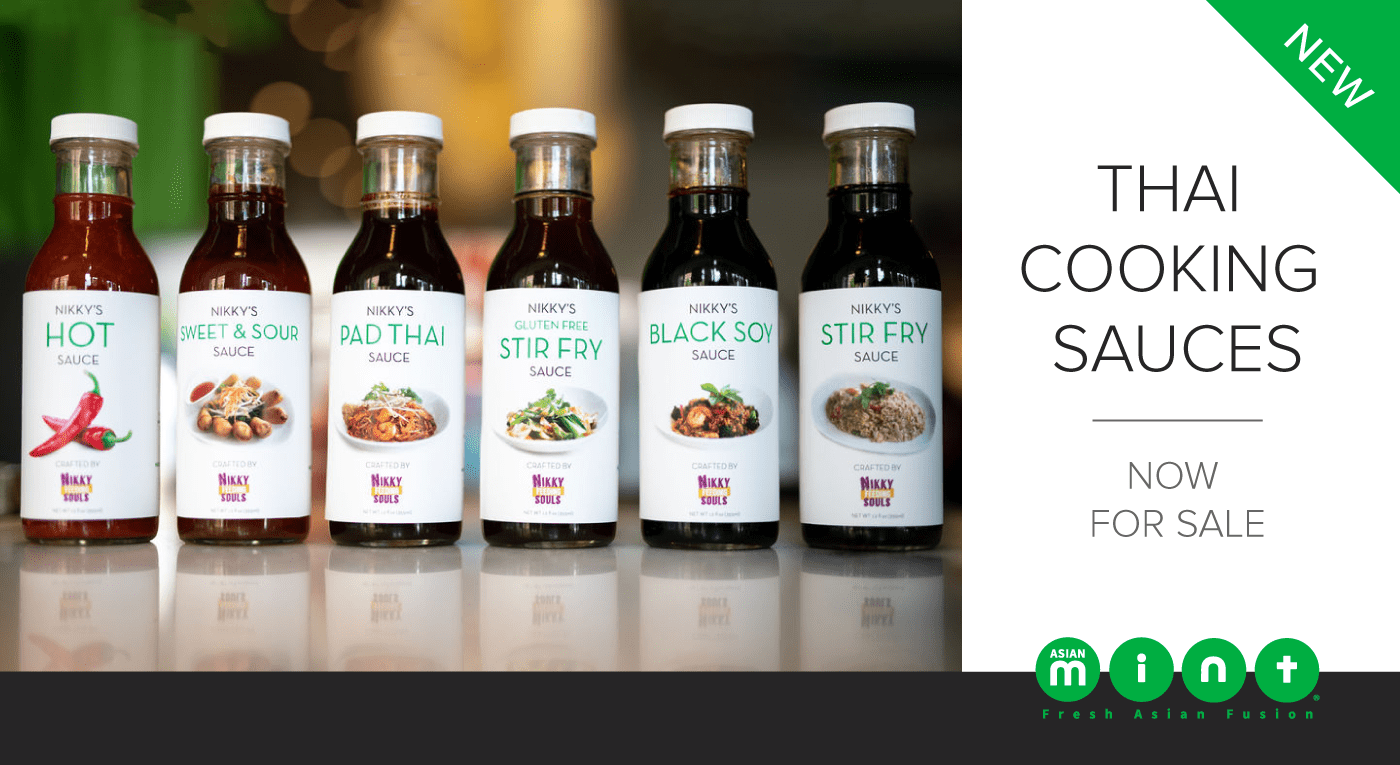 Dallas Morning News Features Chef Nikky's Sauces Line
Hey, Mint Fanatics! If you love to cook Thai dishes, you likely ran across times when you couldn't find the ingredients you needed. It doesn't need to be that way anymore. As you probably know by now, Chef Nikky launched a new line of Thai cooking sauces, eponymously named Nikky's Sauces.
We're so glad Dallas Morning News spread the word about this latest innovation: Thai cooking sauces to help you create those Thai dishes you're craving. We hope this lessens your stress over looking for ingredients or having to whip up the sauces yourself.
Asian Mint collaborated with Nikky Feeding Souls to bring you these flavorful and lovingly-made Nikky's Sauces usable for most Thai dishes. Our flavors include Stir Fry Sauce, Sweet and Sour Sauce, Black Soy Sauce, and Pad Thai Sauce. You can use them for dishes like pad Thai, pad see ew, and pad kee mow.
Chef Nikky also brought in a line of chili crisps from Drama Queen. With that, you can add a hint of savory spiciness to any of your meals. You can choose between Basil Thai Crispy Chili and Original Thai Crispy Chili. 
That's all we have for now, but stay tuned for more updates! If you're interested in learning to cook Thai dishes, check out Chef Nikky's virtual cooking experiences, too.
Stay healthy and happy, Mint Fanatics!