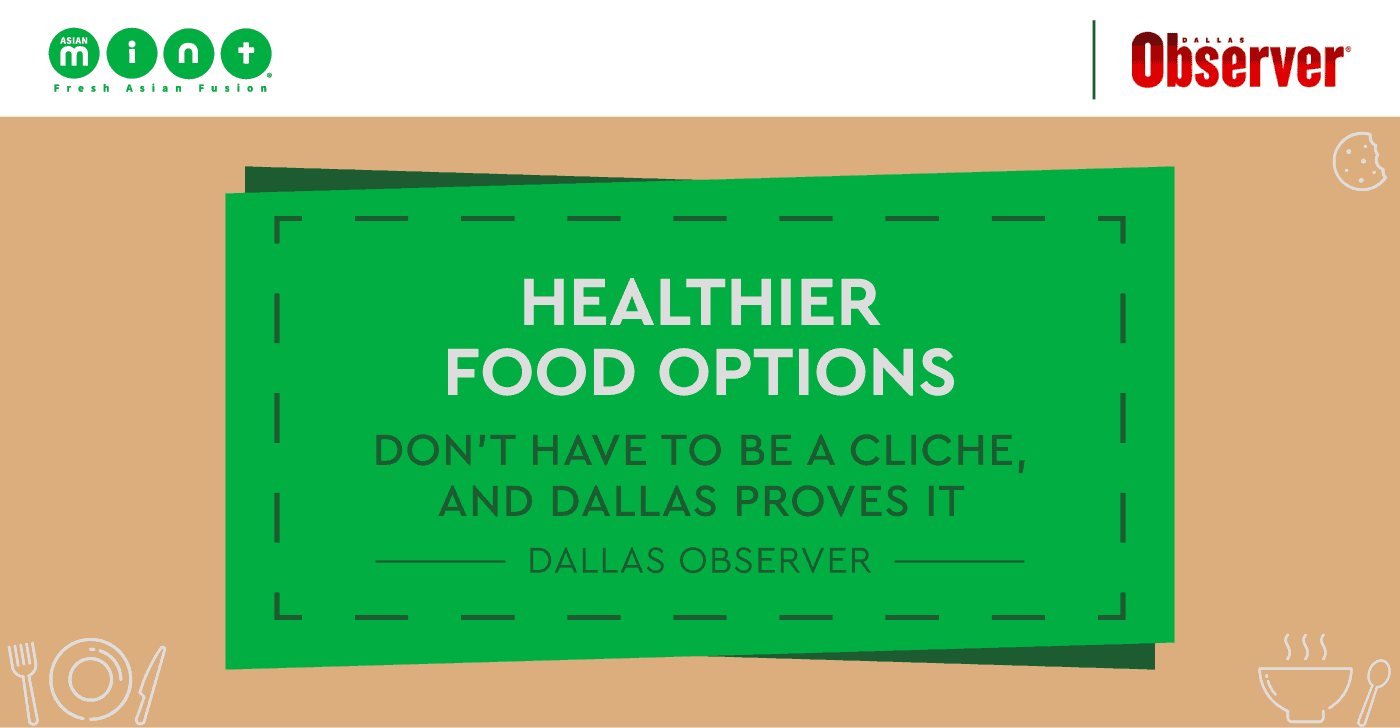 Dallas Observer Ranks Asian Mint Among Fresh Healthy Food Providers
Hey, Mint Fanatics! What do you think about when you hear people mention healthy food? Do you think of bland vegetables or meals you wouldn't eat if others haven't convinced you of their health benefits?
Asian Mint and our neighbor restaurants in Dallas are here to change that.
Healthy should never mean bland or boring. Instead, healthy needs to feed your soul, satisfy your body, and settle your mind. We created some of our meal options with that in mind, such as our current winter specials that you can order in-store and online: tom kha, tom yum, and shirataki beef noodle soup.
We're so glad Dallas Observer acknowledged us as one of the go-to spots for healthy food options that aren't cliche. Our winter soup menu is available up to March 30, so order it while you can if you're curious about it! 
What makes our winter soup menu a healthy meal option is that the soups are made with shirataki noodles. These noodles have zero carbs, making the soup perfect for anyone looking for a light yet hearty meal this winter. They can also aid in weight loss, as well as in reducing blood sugar and cholesterol levels.
As we always say, we aim to provide you with healthy meals that can feed even your soul. We also understand that not everyone can come to Asian Mint, so Chef Nikky hosts occasional virtual cooking lessons. Check out her YouTube channel and follow her on Facebook to learn more about easy, amazing, and healthy Thai cooking! 
That's all for now. Stay safe, healthy, and happy, Mint Fanatics!