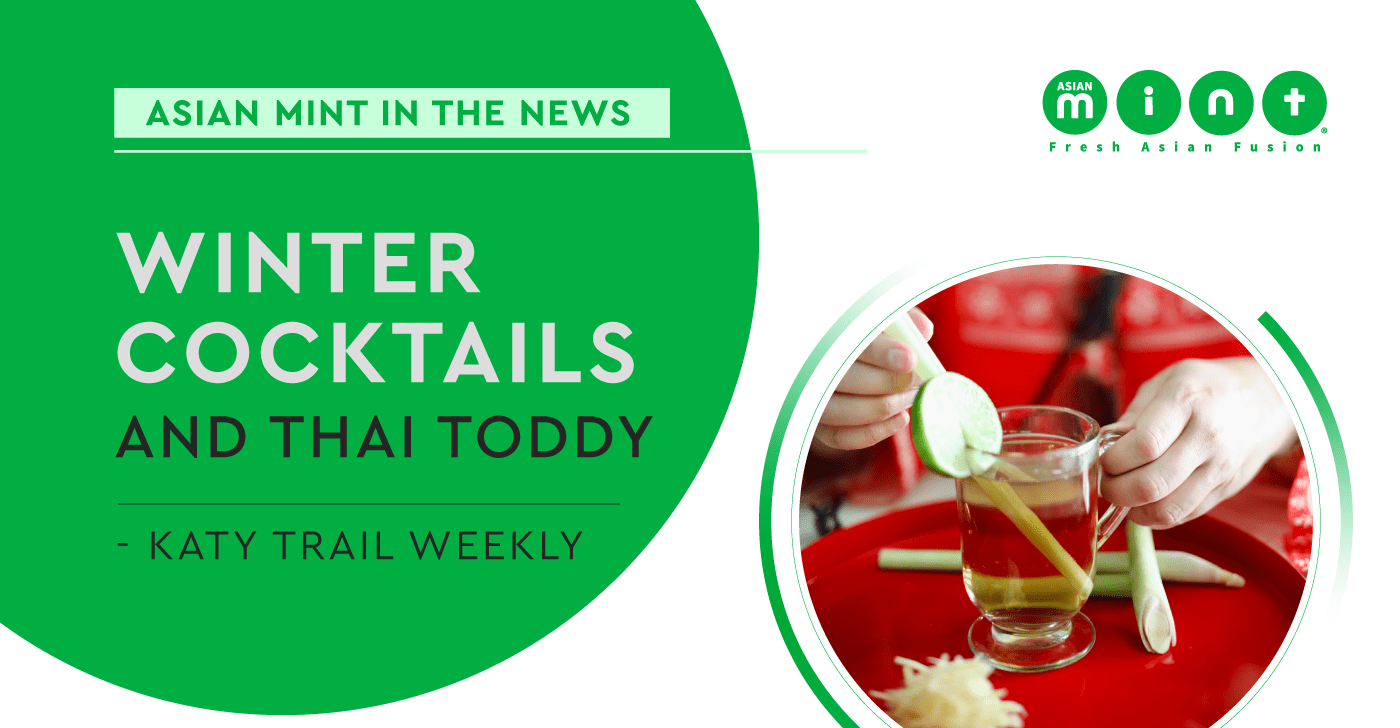 Katy Trail Weekly Features Asian Mint's Thai Toddy
Hey, Mint Fanatics! Winter is the season for getting creative with keeping ourselves warm with hot food. Of course, hot chocolates, coffees, and plenty of other beverages pop up during this time. And if you're craving an adult version of a hot drink, a cocktail would fit you.
As you know, nothing more makes us happier than earning the acknowledgments of trusted magazines like Katy Trail Weekly. We want to thank them for adding us to their highlighted restaurant list and featuring our Thai Toddy.
Asian Mint's Thai Toddy features lemongrass-infused vodka and fresh ginger. Check out Katy Trail Weekly's January 1-7 edition to find out more. And if you want the recipe, here it is.
That's all for now, Mint Fanatics! Have a warm and cozy winter!