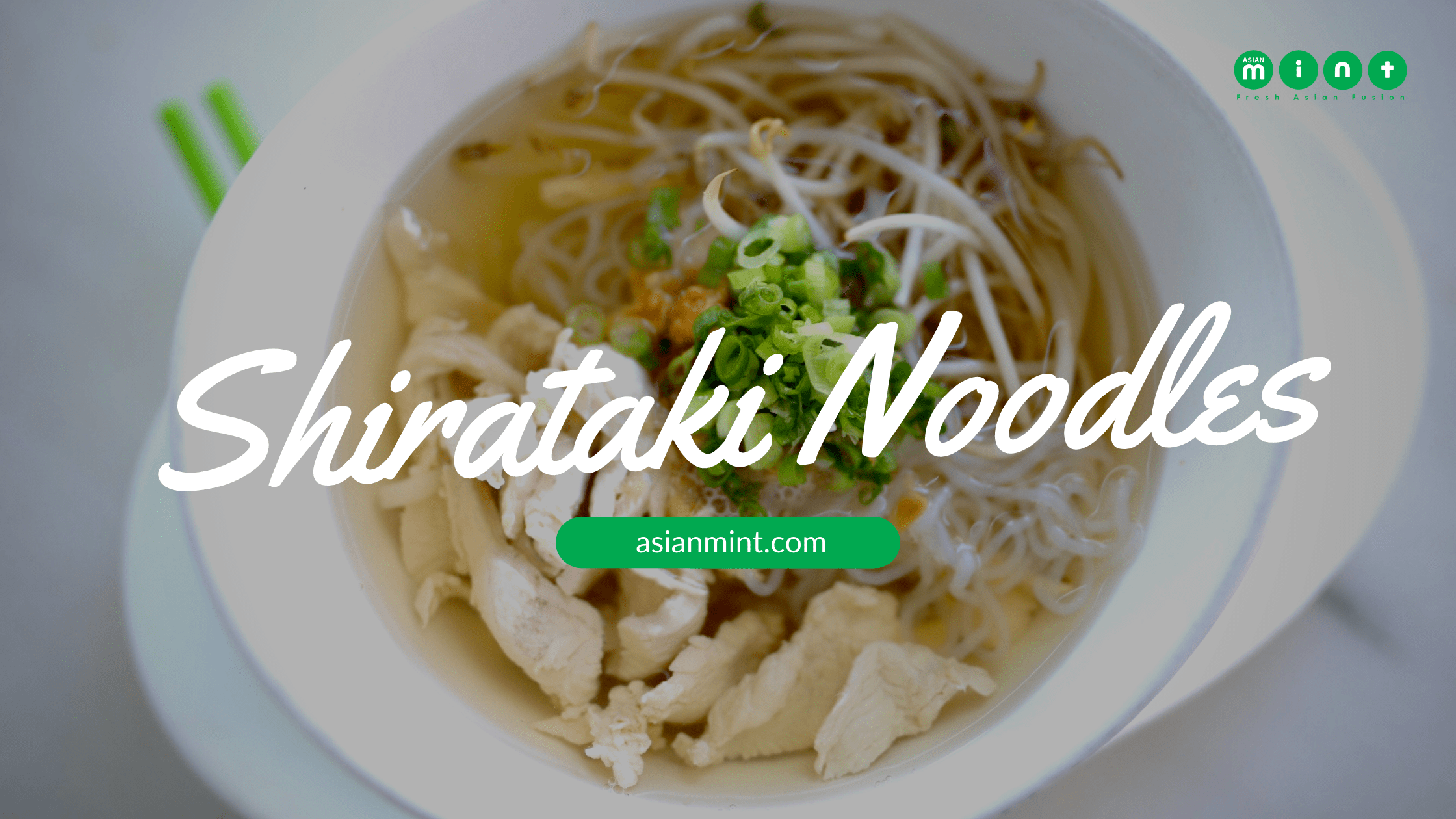 Shirataki Noodles: What's the Deal with Them, Anyway?
You heard about shirataki noodles on occasion and probably wondered what's the deal about them. Zero-calorie noodles? Isn't that impossible? Not if you're a shirataki noodle.
You see, shirataki noodles are made with root fiber. They're essentially 97% water and 3% glucomannan fiber, and Chef Nikky loves them! We serve them at Asian Mint during March as one of our seasonal specialty dishes.
We also do that to honor National Noodle Month because what could be better than healthy, magical noodles?
Since they possess zero carbs, you'll find them bland when eaten alone. Then again, why eat shirataki noodles bland when you can taste them in different dishes in Asian Mint?
Shirataki Noodles on Asian Mint
In Asian Mint, we serve shirataki noodles as:
Shirataki Pad Thai – Pad Thai mixed with guilt-free noodles
Shirataki Pad Kee Mow – Spicy noodle meal for the adventurous
Shirataki Pad See Iew – Flavorful soy and broccoli stir-fried with shirataki noodles
Shirataki Kua Kai – Comforting chicken, egg, and scallion dish served with shirataki
Shirataki Asian Noodle Salad – Nothing beats a good salad with soul-feeding noodles
Shirataki Noodle Thai Coconut Soup – This one's for you if you don't feel like eating rice
Shirataki Spicy Tom Yum Soup – Your favorite spicy dish with zero-card noodles
Shirataki Noodle Soup – Simple yet healthy and soul-feeding
Shirataki is incredible, so Chef Nikky invites you to try it in one of these dishes! You can order them online or visit one of our branches. Some of these shirataki noodle dishes only appear in Asian Mint during March, so order up before it's gone!
Our special March shirataki meals include the noodle soup bowl dishes: Tom Yum, Tom Kha, and Noodle Soup. You can find shirataki Pad Thai, Asian Noodle Salad, Pad Kee Mow, and Kua Kai in Chef Mint kits year-round.