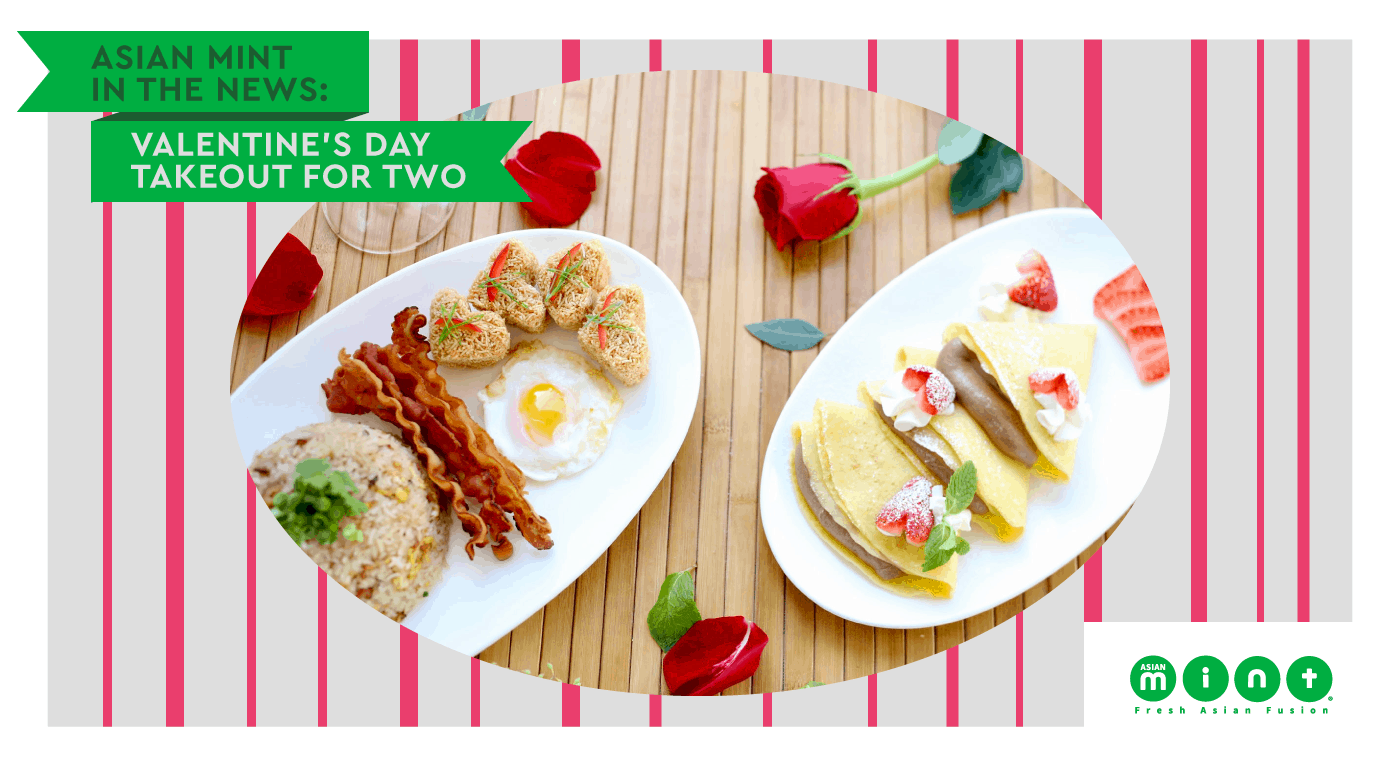 Asian Mint Lands in Dallas Morning News' List of Valentine's Day Takeout for Two
It's one of the most awaited holidays of the year: Valentine's Day. And with everything that happened the past year, everyone deserves to celebrate love this year. If you endured the pandemic with your partner, it's even more crucial to remind each other of your shared love.
We know the prolonged periods of social isolation and family quarantines did a number on everyone. So, the least we can do to help is continuously provide you with food for both your body and soul and Valentine's day isn't an exception.
DALLAS MORNING NEWS LISTS ASIAN MINT AMONG EXCELLENT VALENTINE'S DAY TAKEOUT PROVIDERS
We're always grateful when we're mentioned in the news because it allows us to reach and enrich more people. So, we'd like to thank Dallas Morning News for adding us to their list of wonderful Valentine takeout providers.
For this year's Valentine, we're offering a takeout brunch special. We strived to allow everyone to get the best of both worlds in Asian Mint's takeout for two, so you'll get classic sweets paired with healthy and traditional Thai meals.
You can expect chocolate mousse crepes, sweet crispy noodles, a French Kiss cocktail kit, and bacon fried rice paired with Thai fried egg. And if you want something more special for Valentine's Day, check out the other dishes you can add to your meal.
If you're celebrating Valentine's with your family, you can opt for ChefMint meal kits, too. Asian Mint offers lovingly-prepared and authentic Thai dish packages that you can easily cook at home.
That's all for our roundup today, Mint Fanatics! We hope you enjoy Valentine's Day with your special people! Remember, we all deserve to feel the love on Valentine's. So, let's make it memorable by adding soulful food to the celebration.