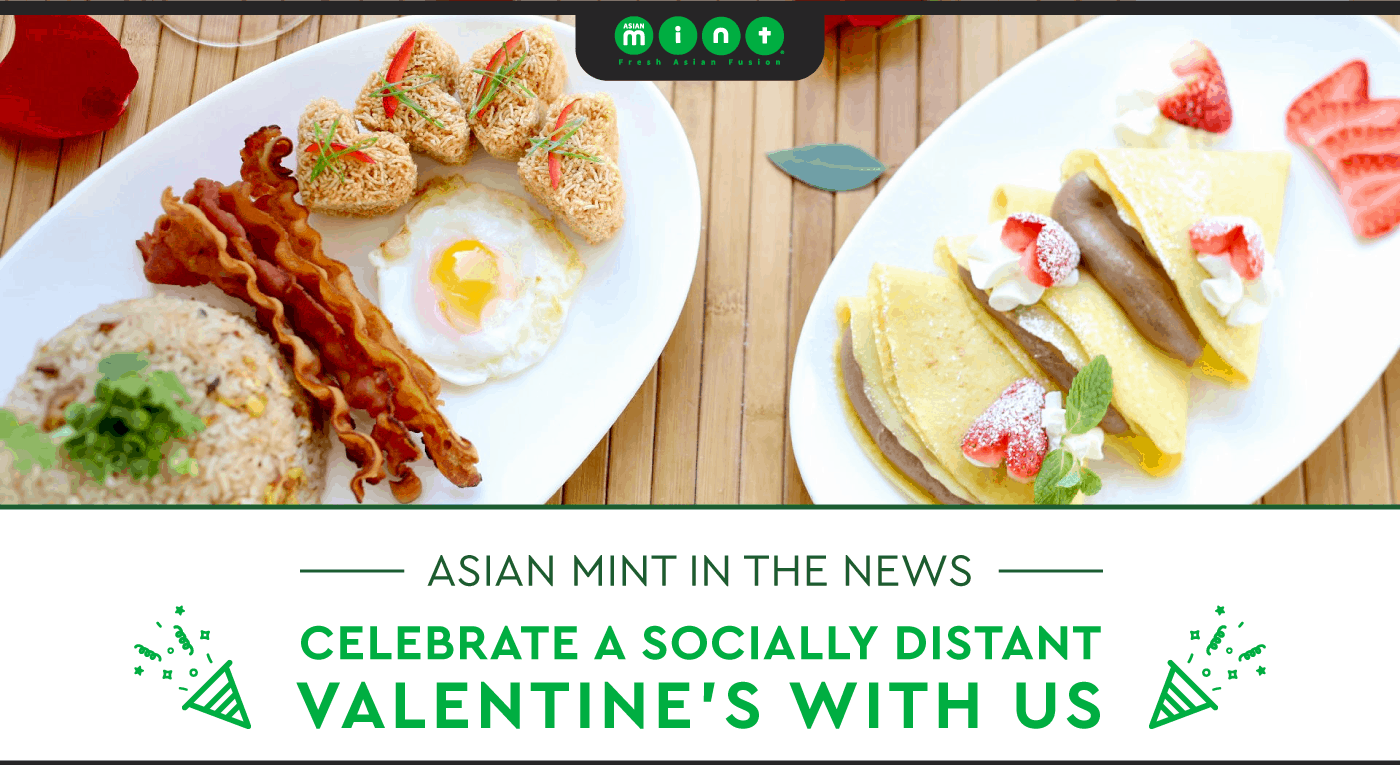 Celebrate a Socially Distant Valentine's Day with Asian Mint
Safe is always better than sorry. So if you're thinking of spending a socially distant Valentine's Day, Asian Mint has you covered. Celebrate Valentine's Day with Chef Nikky on a virtual cooking experience with your loved one!
Dallas Observer lists Chef Nikky's Experience Romance in Thailand virtual cooking experience among socially distant celebration ideas.
If you need socially distant Valentine's Day ideas, check out Dallas Observer's fantastic list! Dallas Observer listed Chef Nikky's special Valentine cooking experience as a celebration suggestion. We're so honored to be there and elated they even featured a photo of Asian Mint's Valentine brunch.
Chef Nikky features four packages for her Valentine class: a solo online ticket, an admission to the online event and a shipping kit, and a ChefMint Prep Kit plus a ticket for one or two people. The solo ticket allows you to learn how to cook the Valentine Special, while the ticket with the kit includes two sauces, a wristband, and vermicelli rice noodles from Chef Mint.
If you choose the package with Prep Kit for one or two, you'll receive the necessary ingredients for the Valentine's special and some bonus items. This includes an insulated custom bag, a special wristband, a crispy basil chili pack, and a mimosa kit. You'll also receive an invitation to join a VIP Facebook group – which is perfect if you're a Mint Fanatic!
Chef Nikky believes social distancing shouldn't prevent you from enjoying soulful and satisfying meals. It shouldn't stop you from bonding with your special someone either or learning new skills. So, if you don't have anything planned for Valentine's yet, why not learn to cook some authentic Thai dishes?
That's all for our roundup, Mint Fanatics! Stay safe and have a happy, if socially distant, Valentine's Day!