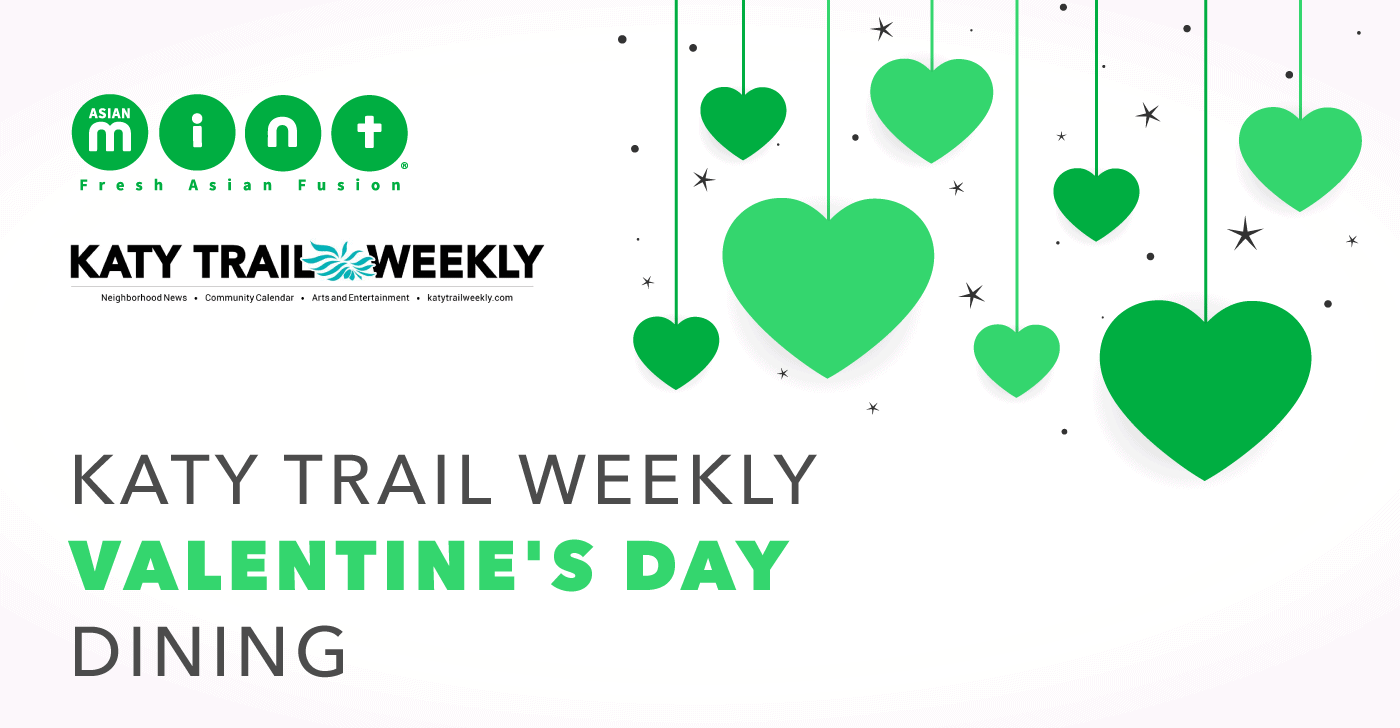 Asian Mint in Katy Trail Weekly's Recommended Valentine's Day Restaurants
Hey, Mint Fanatics! It's almost Valentine's Day! Do you have dining plans yet? If you don't, check out Katy Trail's huge list of marvelous restaurants to eat in during that special day.
This Valentine's Day, we decided to remain the same and stick to our goal: to feed souls with our meals. So, our Valentine special is our meal for two consisting of sweet crispy noodles with bacon fried rice and Thai fried egg, chocolate mousse crepes, and a French Kiss kit. Besides that, all our other dishes are available to order.
We consider it an honor that Katy Trail Weekly included us in their extensive and awesome Valentine's Day dining recommendations. You can find it in their February 5 to 11 issue or by clicking here.
That's all for now. We hope you create significant memories with your loved ones on Valentine's Day!