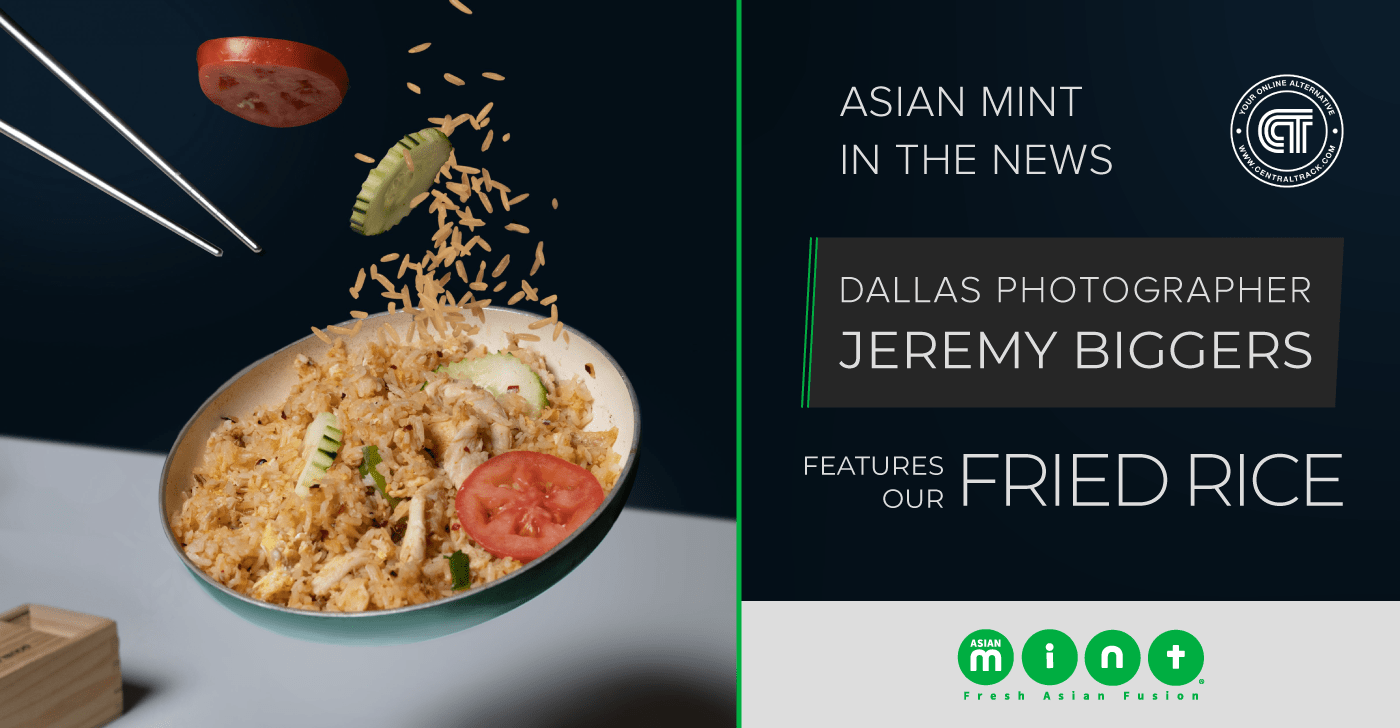 Dallas Photographer Jeremy Biggers Features Asian Mint's Fried Rice for Central Track
Hey, Mint Fanatics! Despite the quarantines and sometimes lack of photogenic meal options, do you still take pictures of your meals? We've seen some of your creations using Chef Nikky's meal kits, and we definitely appreciate that you shared them with us.
CENTRAL TRACK STARTS PHOTOGRAPHERS ON FOOD PROJECT
Central Track understands the importance of photography, so they started a project called Photographers on Food. They provided Dallas photographers with a small budget to buy a meal they love and creatively feature them in pictures.
They happened to contact Jeremy Biggers, who turned out to love Asian Mint. We're so honored to know he and his wife had one of their first dates in Asian Mint and had turned into quite the Mint Fanatics since then.
Biggers featured our spicy crab fried rice with chicken. You can view the picture by following Central Track's article. You can also check out Jeremy Biggers' other work there, too.
That's all for now, Mint Fanatics! We're so happy you guys are sharing your favorite Asian Mint meals with wonderful photos, and we hope to see more soon!