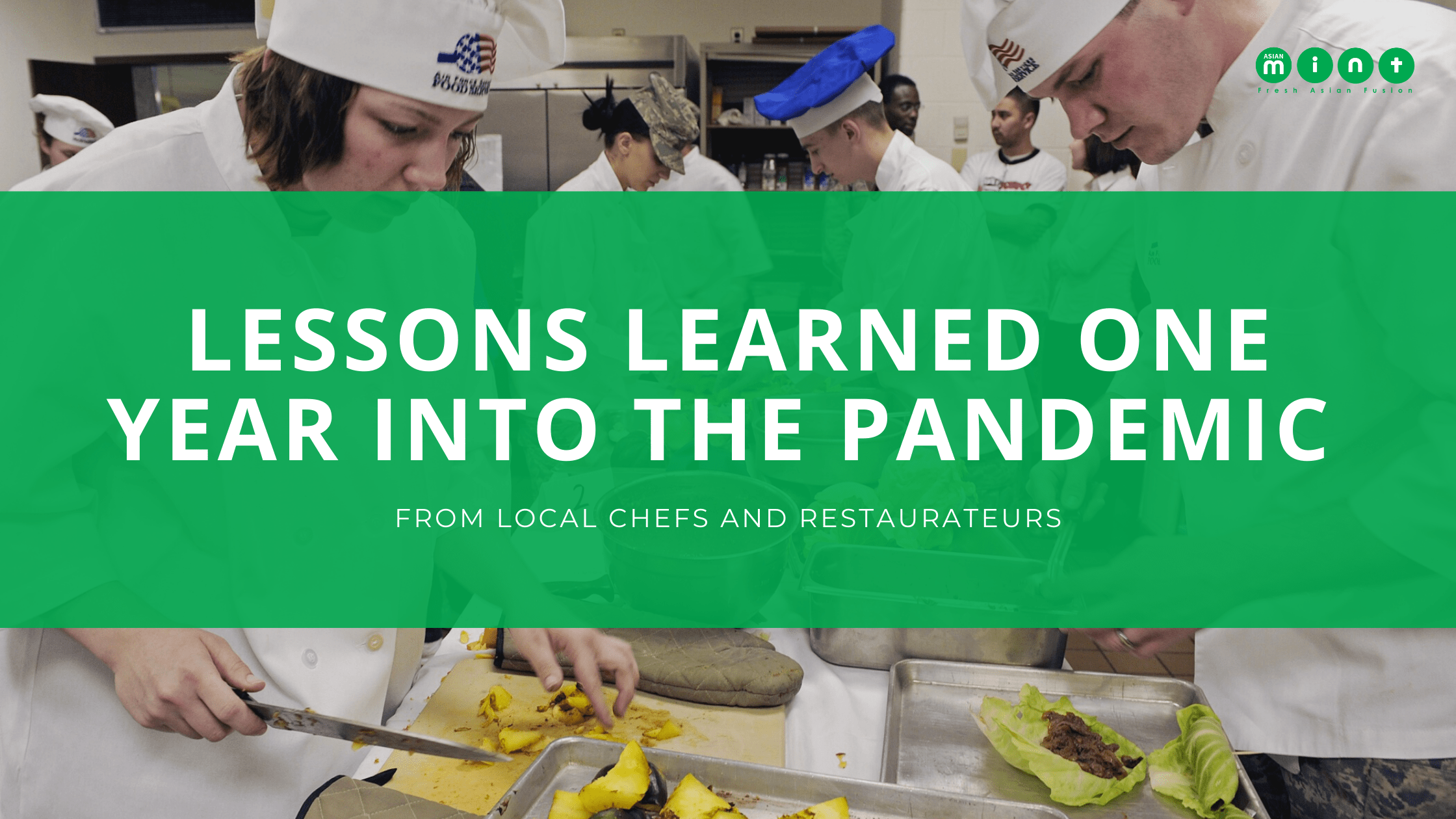 Chef Nikky Shares How Asian Mint Survived and Lessons Learned One Year into the Pandemic with Dallas Observer
As the pandemic spread, businesses faced forced closures, and people lost hope. It was a nightmare, seemingly spiraling downward endlessly. Chef Nikky felt down, too, but she knew her purpose and knew she had to continue feeding souls.
At first, the virus was too far from entering Dallas that nobody paid attention to it. Everyone in Asian Mint thought it would eventually blow off. It wasn't until lockdown happened that our new reality forced itself upon us.
In the months following that, it was either we keep moving forward or give up and let the pandemic win. Fast forward to a year later, and Chef Nikky finds herself pondering over the things she learned in Asian Mint one year into the pandemic.
For a business to survive a pandemic, you need innovation.
If there's one thing all pandemic-surviving businesses share in common, it's innovation. Cities were locked, curfews and strict protocols took place, and people were frustrated. If your customers can't approach you, you'll need to come to them instead. More importantly, you need to develop an offering that makes life a little better for them.
At Asian Mint, we swiftly transitioned some of our serving staff into delivery drivers when the lockdowns started. We also figured out a way to keep feeding our customers' souls by creating ChefMint cooking prep kits and a line of Thai sauces.
Chef Nikky realized that you can't always order takeout. There will be times when families crave restaurant-quality food served freshly cooked. Since people can't eat in restaurants, Asian Mint thought their food should come to the people in the freshest, most accessible way possible when they're tired of takeout.
So Chef Nikky came up with the ChefMint kits. The kits are easy-to-cook meal preparation kits meant to break the monotony of staying and eating at home by summoning a restaurant environment feeling as you dine. Nikky also created her line of Thai sauces to help everyone cook Thai food with ease.
Gratefulness leads to hopefulness and positivity.
Even with a surviving business, Chef Nikky doesn't think they could have survived without practicing gratitude. It's easy to lose hope in a pandemic-wrought world, easy to see the negatives, and even easier to just forget the little things that deserve our gratitude.
Chef Nikky was aware of that, and she did her best to ensure everyone in Asian Mint practiced gratitude, too. Before she knew it, they still see glimmers of hope from everything they're thankful for, even at times when everything just seems hopeless.
Gratitude led to optimism for Chef Nikky and Asian Mint. It's one of the things that allowed them to stay afloat in the pandemic year.
Acting fast is the key to survival.
We did our best to ensure everyone's satisfaction and safety. As soon as the lockdowns started, Asian Mint transitioned its serving staff into delivery drivers. Thanks to acting fast, we managed to soul-feed our customers as they stayed at home, and our team kept their jobs.
Focus on the things you can do.
Asian Mint couldn't open itself to customers for months. Even when we did, we had a capacity limit. Instead of focusing on what we can't do, we concentrated on the things we can actually do.
For example, we can't serve customers in our restaurant, but we can deliver takeout, meal kits, and sauces. We can't feed our customers' souls in person, but we can make their pandemic life more manageable by helping them with our soul-feeding meals and kits.
We had to limit our movements, but we didn't need to restrict our efforts, so we went all out on focusing on doing the things we can do.
See How Other Restaurants Survived one year into the pandemic.
Plenty of businesses sank during the pandemic, and we're so grateful we managed to stay afloat. Honestly, the whole year was a blur and only a matter of staying afloat and ensuring we're following our purpose.
It was a demanding and challenging year. All we wanted to do was make life a little better for ourselves and everyone around us. Looking back, Nikky thinks Asian Mint managed to do that. We're also glad some of our local restaurant neighbors survived, too.
If you'd like to read their stories and learned lessons, check out Dallas Observer's article about chefs and restauranteurs one year into the pandemic.