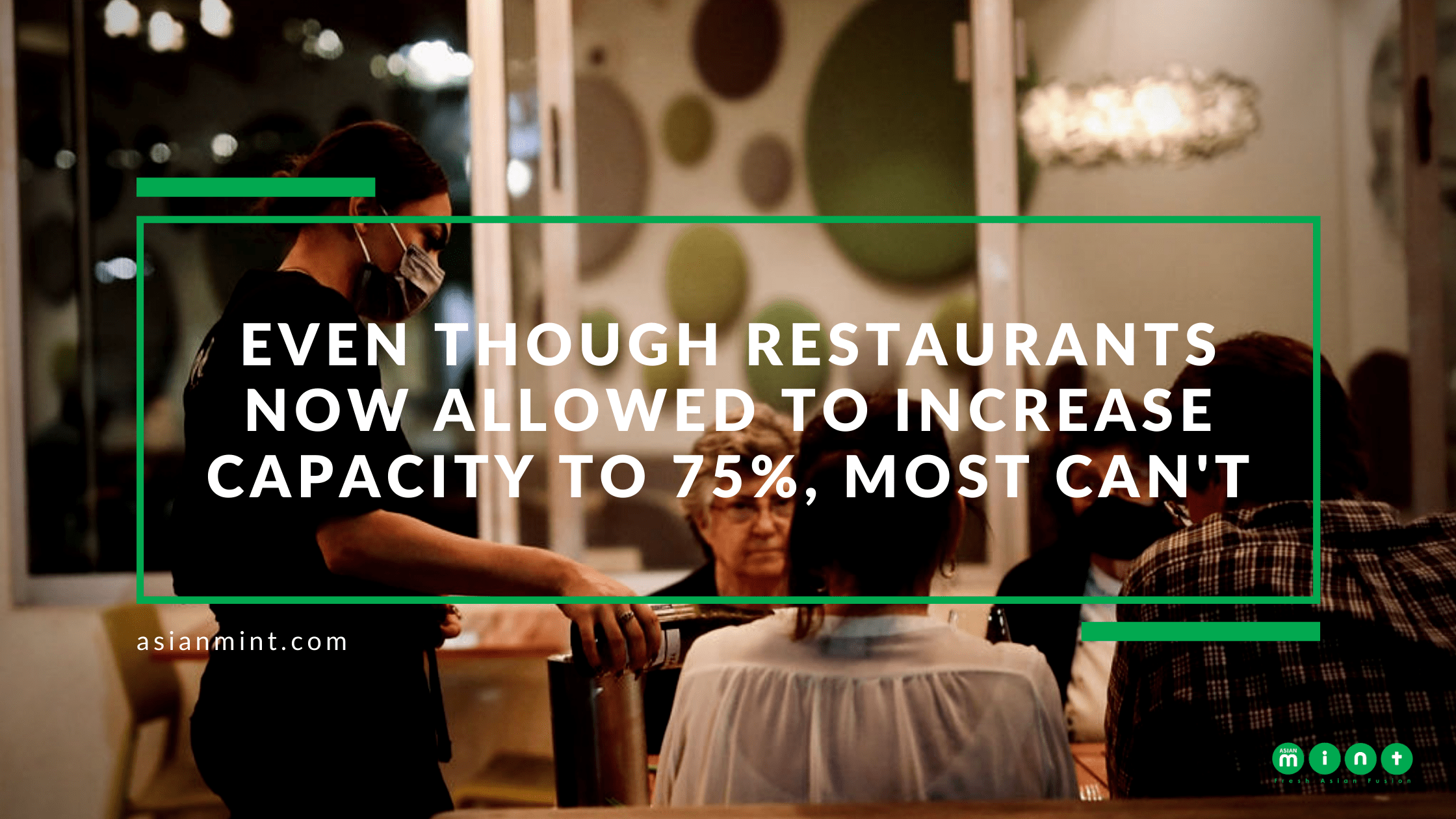 Dallas Restaurants: Running at 75% Capacity Impossible For Most, Yet Gives Hope to All
Hey, Mint Fanatics. We're a quarter past 2021, and our fight with COVID-19 is yet to finish. Here's some good news, though: Dallas restaurants can open their places at 75% capacity now.
While the pandemic is far from ending, the new state directive signifies better tomorrows for us. For one, most people can now dine in their favorite restaurants after months of restricted movements. More importantly, it means we can enjoy the things that used to feed our souls.
Of course, allowing Dallas restaurants open at 75% doesn't mean most of us can follow through. We would love to resume our businesses to the maximum possible capacity. Still, we need to keep safety protocols in mind.
Like most Dallas restaurants, Asian Mint can't open to ¾ of its capacity due to its space. We need to ensure everyone who dines in with us stays safe and at least 6 feet apart from other parties. You'll notice that's also the concern most restaurant owners raise in this Dallas Observer article.
As Dallas Observer acknowledges, Chef Nikky isn't the only one who feels positive despite being unable to open to 75% capacity. To most restaurant owners, the new table limitation signifies hope.
We're getting better. We're close to getting past this pandemic, and brighter times are ahead of us. Even if we can't do everything we wish we could, we still have a reason to celebrate.
By the way, if you don't feel like going out yet wish to gain new cooking skills, check out Chef Nikky's virtual classes! She also hosted some free, easy Thai cooking classes, and you can check those out on YouTube. Stay happy, hopeful, and safe, Mint Fanatics.