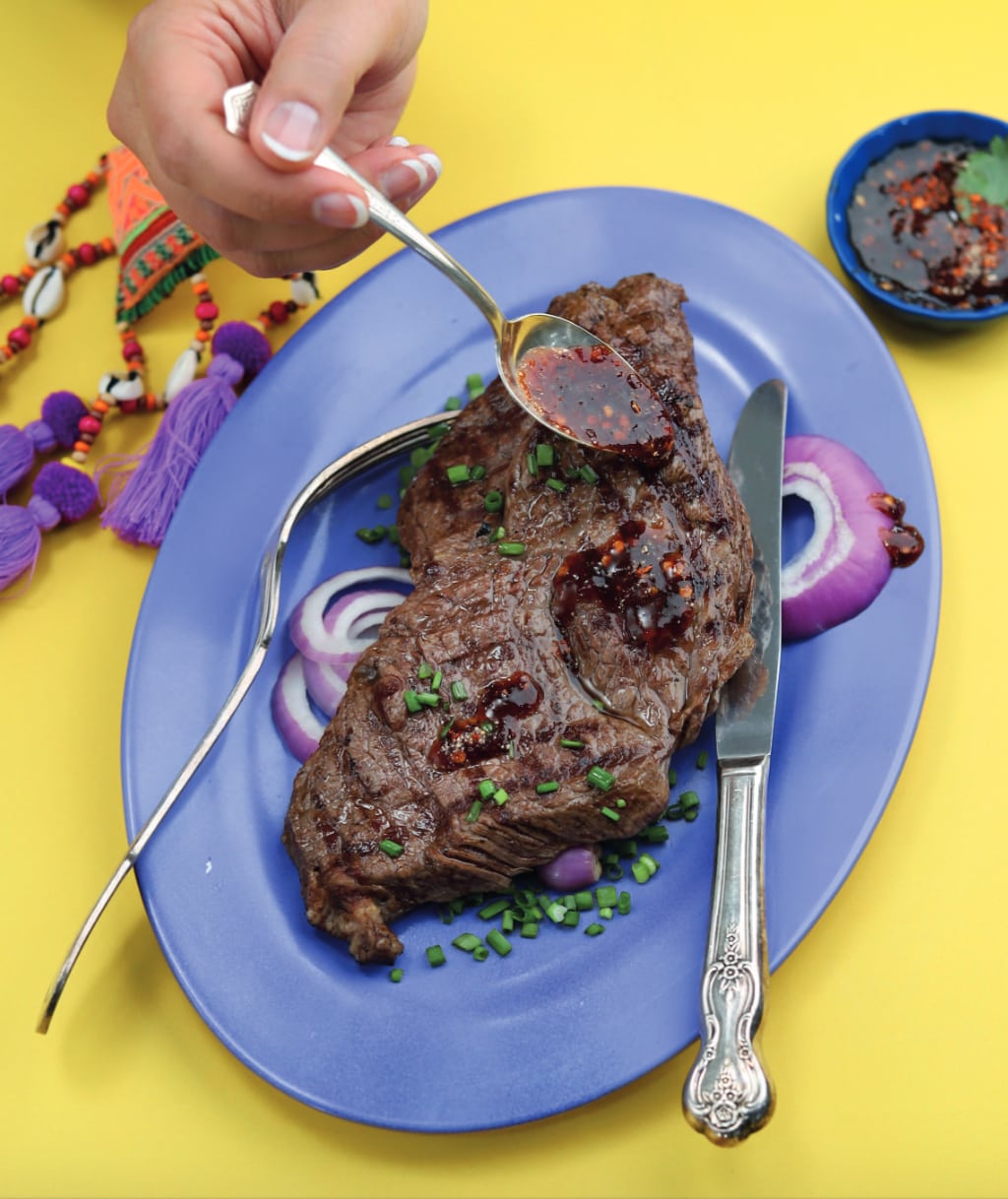 Enjoy Fourth of July Barbecue, Thai Style!
Fourth of July is quickly approaching, which means it's time to get ready for all things red, white and blue! This year, I want to share one of my favorite Fourth of July barbecue recipes to add some flair to the usual hot dogs, potato salad and corn on the cob.  
As much as we love these staple recipes, I'm always channeling my inner foodie, alongside my Thai heritage to put my own twist on the classics. You don't need to leave the grilled corn and pasta salad at home, but if you'd like to try something new, this Fourth of July barbecue (Thai-style) is the recipe for you! 
As an additional reminder, all Asian Mint restaurants will be closed on the Fourth of July. Enjoy your summer barbecue, and we'll see you on July fifth! 
Before we get started, I also wanted to share some excited news on behalf of Asian Mint restaurants! This year, we are launching Mini Chef Mint, a weeklong cooking experience dedicated to the kids. I could not be more excited to share my love of cooking-made-easy with a group of 7-12 years olds for a week in July. Additionally, the is designed to include a special celebration for National Ice Cream Day! 
The in-person experience will include two fun recipes per day, games and culture! To learn more and register while seats are available, visit the link. We can't wait to see you!  
Nikky Phinyawatana  
Asian Mint Founder and Owner  
For more delicious and easy recipes, visit www.nikkyfeedingsouls.com and follow along on social media! First-time subscribers will receive access to five exclusive recipes, plus 15% off your first purchase of Nikky Feeding Souls sauces, jewelry and more. 
How to Make Thai Barbecue:  
Ingredients 
Choice of protein: sirloin steak, pork loin or chicken thighs

 

Soy sauce

 

Sesame or vegetable oil

 

Baking powder

 

Chicken bouillon

 
Sticky rice

 

Dried chilli sauce (nam jim jeaw) 

 

Scallion (optional)

 
First, you will place the protein of choice in a glass baking dish. In a small bowl, stir together soy sauce, oil, baking powder and chicken bouillon. Pour over meat and marinate for at least 20 minutes. Turn the meat halfway through. 
Remove meat from marinade, and grill protein to desired degree of doneness. 
Cut into strips and serve with sticky rice and sauce. Garnish with chopped scallion if desired.  
Enjoy your Fourth of July barbecue!