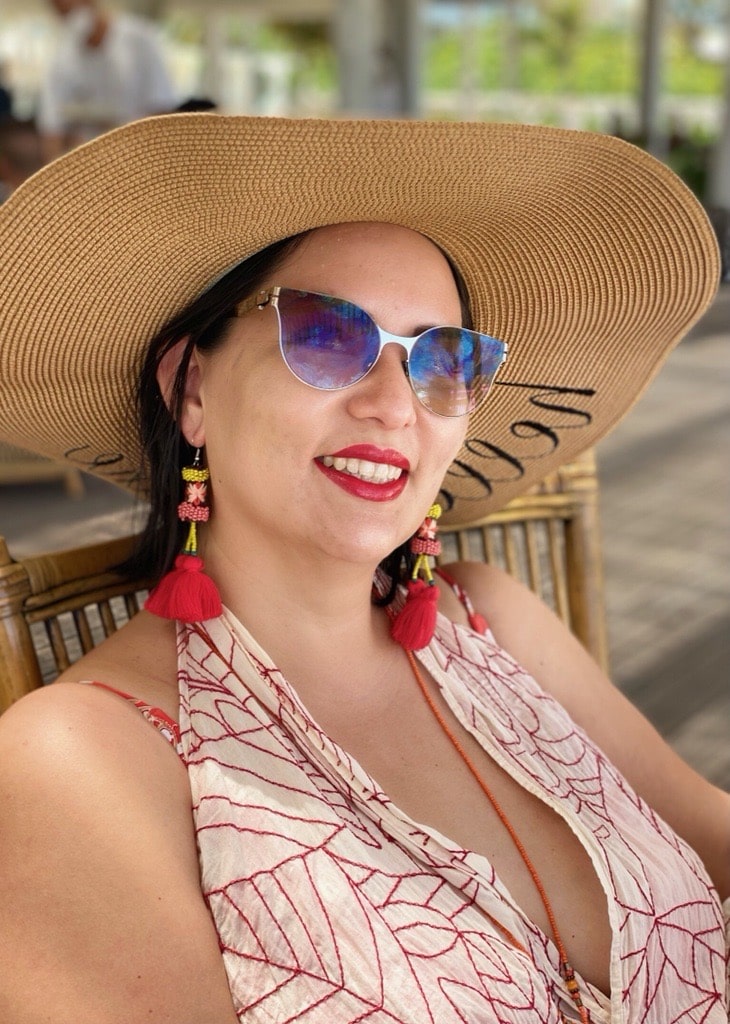 5 Tips for Planning a Foodie's Dream Summer Vacation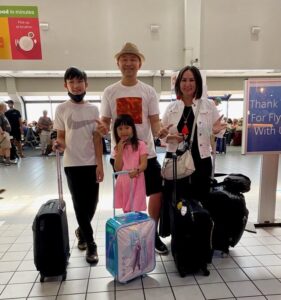 This is officially the first week of summer, which means vacation is just around the corner for many. As my family and I soak up the sun this week in Playa Del Carmen I wanted to share some of my favorite tips for planning a foodie's perfect summer vacation.  
If you're someone who enjoys food as much as I do, follow along below and treat yourself to the tasty summer getaway you deserve! Follow along for more content covering our upcoming July and August trip to the beautiful islands of Maui and Kona Hawaii. What are your favorite summer vacation destinations? 
Kob Kun ka, 
Nikky Phinyawatana  
Asian Mint Founder and Owner  
For more delicious and easy recipes, visit www.nikkyfeedingsouls.com and follow along on social media! First-time subscribers will receive access to five exclusive recipes, plus 15% off your first purchase of Nikky Feeding Souls sauces, jewelry, and more. 
1. Don't overpack: 
 This is something that many of us struggle with, but challenge yourself to bring only the essentials. Pack your luggage intentionally, loading items that cannot be easily replaced in your carry-on bag.  
You never know if your bag will be lost, stolen, or even just delayed. I like to keep my makeup bag, vitamins and medicine, an outfit for one full day, and even a swimsuit in my carry-on bag just in case. Of course, keep any valuables you may bring on hand as well.  
This will significantly reduce your summer vacation stress if you're someone who likes to prepare for every scenario.  
2. Do your research: 
 When planning a major summer vacation, or even a road trip, Yelp is my best friend. I take the time beforehand to peruse some of the top-rated listings for my area, taking into consideration the proximity to my hotel or bed and breakfast.  
 This way, I account for travel time and geography so I can plan my time accordingly and make the most out of the vacation.  
 When taking a look, I highly recommend looking into shared photos from actual clients. If you just stick to professional images from the restaurant, you may be disappointed. As someone who enjoys food, it's important to consider how the menu aligns with what I'm craving. 
 Do the ingredients look fresh? Can I find something healthy, or will it be time to indulge? I like to say as humans, we eat with our eyes, so take your time scoping out photos of food to see all there is to offer!  
 Once you have visited a restaurant on your list, you have the option of removing it or saving for future reference. This is a great way to store recommendations for family and friends, or even the next summer vacation if you plan to return (you never know!).  
3. Crowdsource friends and family for advice and recommendations: 
Another way to get personal recommendations is to ask your friends! I like to post on Facebook prior to each trip and see what my friends and family have enjoyed. Getting recommendations from people who know you is a fantastic place to start if the idea of searching through pages of Yelp reviews sounds daunting.   
4. Listen to the locals: 
 If you've never experienced a local food tour, consider this your sign! A simple google search of "Raleigh North Carolina Food Tour" will return a variety of unique experiences that you won't find anywhere else!  
There are also apps dedicated solely you connecting you to locals that enjoy food as much as you! Food tours are a great way to experience an authentic taste of your given destination from the people who know it best.   
WithLocals links travelers with people on the ground in 22 countries and 50 cities to offer unique activities, food-focused and otherwise, including cooking classes, home dinners, and all kinds of tours.  
EatWith provides travelers with a taste of city life. Make deep-dish pizza with a Chicago-area native, take a seat at the table for a Venezuelan winter feast in Brooklyn, or explore Miami's hidden side with a secret food tour. 
5. Keep your phone charged: 
As a foodie, you probably reach for your phone as soon as your meals arrive for pictures and videos. Don't forget to bring an adapter plus for your charger (if needed), and a backup battery-powered charger for on the go!  
Earphones are also a must so you can catch up on your favorite audiobooks or playlists as you relax. I am currently loving audible! I keep earphones on me at all times when traveling,  along with my wallet, passport and sunglasses.