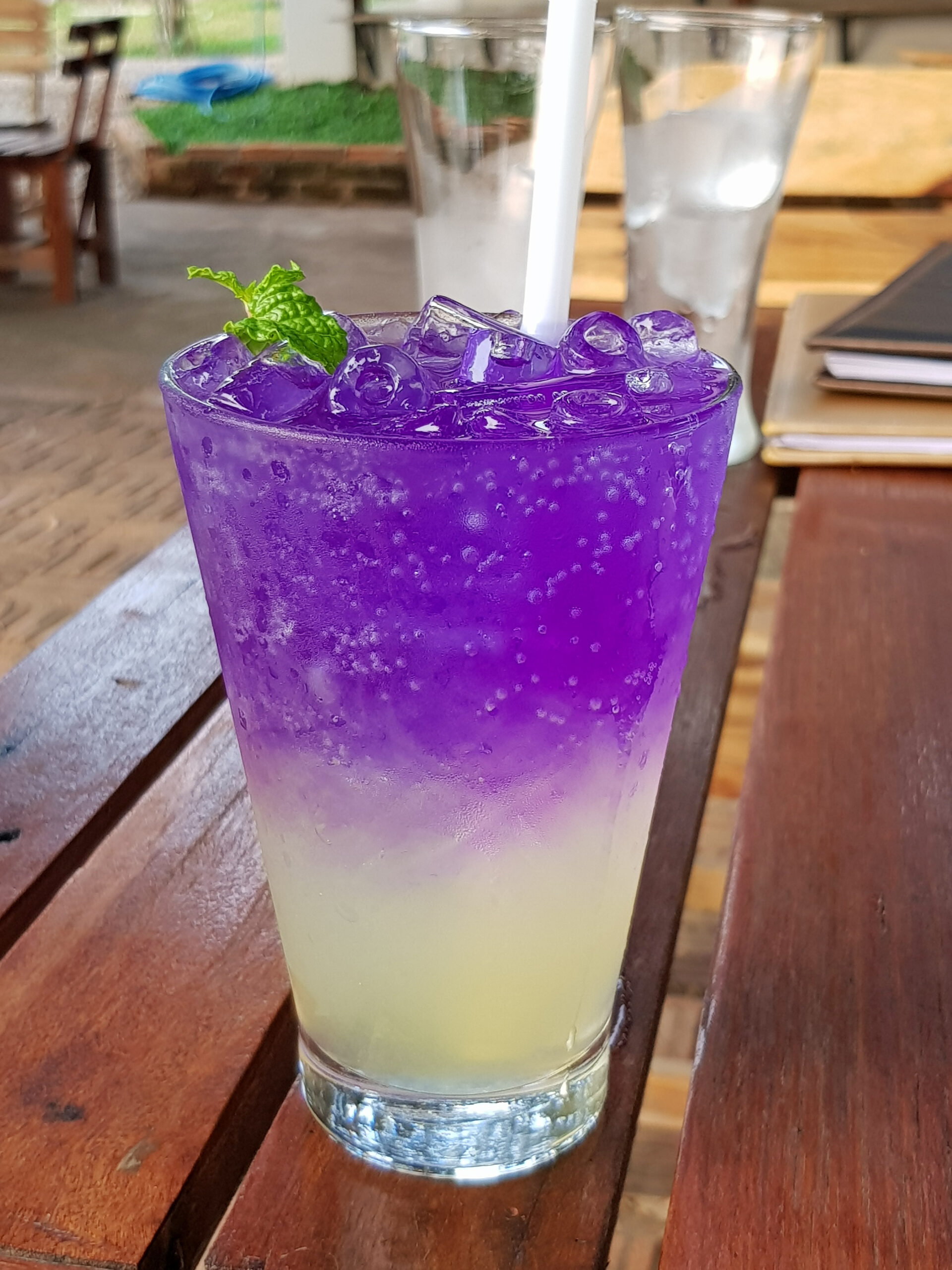 Magical Color-Changing Drink for Kids to Make this Summer
As we enter the second week of July, summer is in full swing! If you're looking for ways to keep the whole family entertained through the long summer days, this post is for you. While the idea of cooking with children can sound daunting, not to mention messy, today I'm sharing a quick and easy recipe that my own two go crazy for.  It's the perfect drink for kids to make this summer!
Follow along below to make your very own magical, color-changing butterfly pea lemonade. Perfect for kids, and the adults too!  
You will never have more fun making lemonade at home than with the natural color-changing twist added by the butterfly pea flower No artificial ingredients or food coloring needed! The butterfly pea is native to Southeast Asia and produces is a rich, deep blue color. When combined with naturally acidic lemon juice, the color transforms into a vibrant and beautiful magenta.   
Not only is the recipe easy as a few simple steps, but your kids will be asking to make this over and over again! With limited ingredients, cleanup is also a breeze. Follow along for more unique, Asian-inspired recipes throughout the summer!  
If you enjoy this recipe, have kids who love to cook, or just want to keep them busy, Asian Mint is hosting a weeklong cooking experience designed specifically for kids! Kids ages 7-12 can register for a weeklong cooking experience, where they will learn to create Asian-inspired dishes and kitchen basics, while gaining cultural experience, playing fun games and more!   
Campers will learn two recipes per day from Monday, July 12 – Friday, July 16. Register at the link, or share with friends! We can't wait for our first year of Mini Chef Mint.   
Nikky Phinyawatana    
Asian Mint Founder and Owner    
For more delicious and easy recipes, visit www.nikkyfeedingsouls.com and follow along on social media! First-time subscribers will receive access to five exclusive recipes, plus 15% off your first purchase of Nikky Feeding Souls sauces, jewelry and more.  
The Perfect Drink for Kids to Make This Summer: Butterfly Pea Lemonade
Ingredients:  
5 cups filtered water, divided 

 

1 cup granulated sugar, or to taste 

 

1/2 cup (1/4 ounce) dried butterfly pea flowers 

 

1 cup freshly squeezed lemon juice (from 8-10 lemons) 

 
Directions:  
In a saucepan, combine 3 cups of filtered water with sugar. Stir in butterfly pea flowers. Bring to a simmer. Remove from heat, cover, and let steep for 10 minutes. Strain through a fine-mesh sieve, discarding solids. Set aside to cool.  
In a jar or glass measuring cup, combine lemon juice and the remaining 2 cups of water.  
To serve, fill glasses with ice. Pour cooled butterfly pea syrup into the glass, filling about halfway.  
Pour lemon mixture over top, and watch the magic happen! Where the lemon meets the syrup, the color will change from blue to pink. Stir to combine the two mixtures until the color is pink throughout and enjoy!