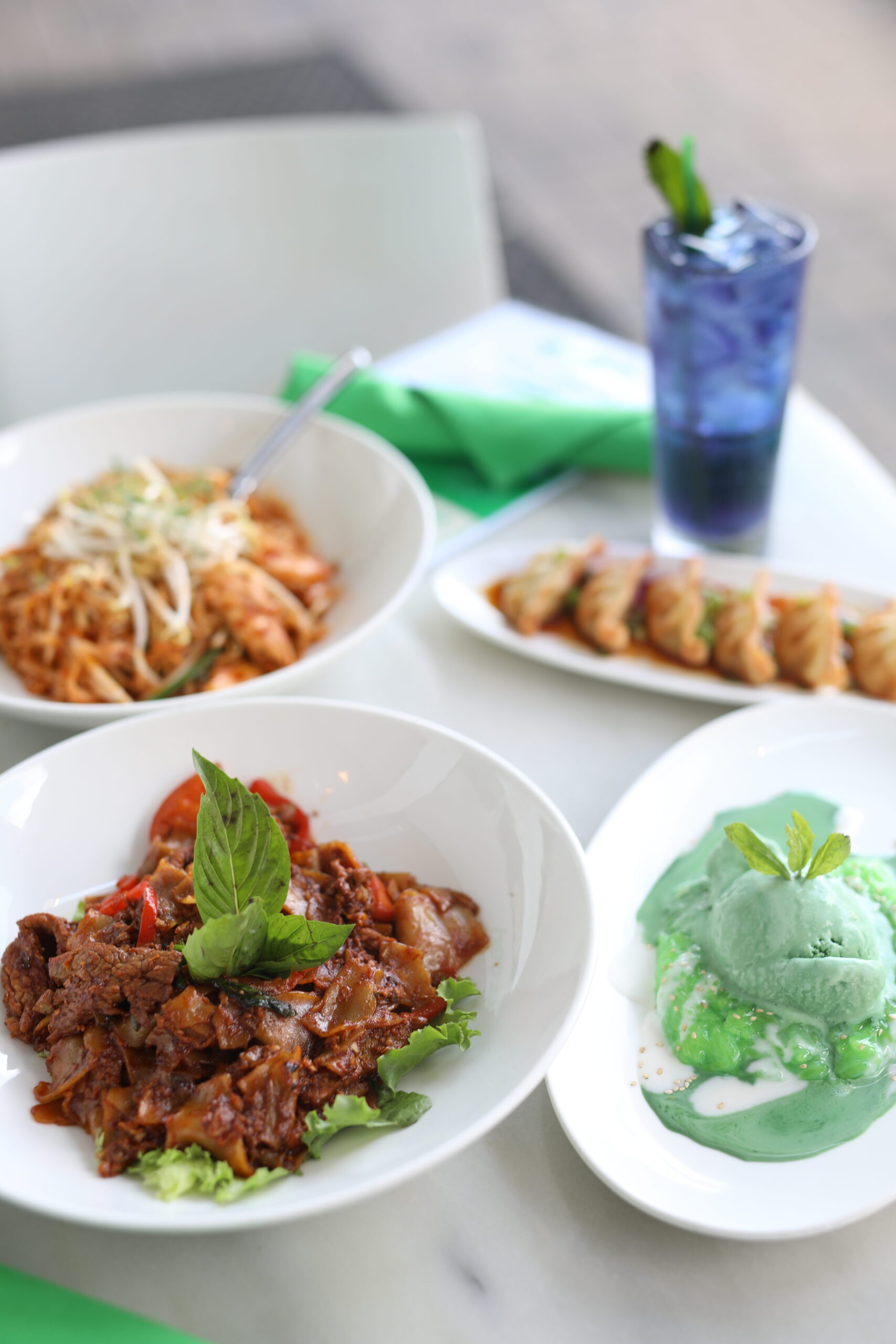 Cheer on Team USA at the Summer Olympics with Asian Mint
After nearly a year of delays, the Summer Olympics are finally underway! Since the kick-off Friday, July 23 in Tokyo, we have been cheering on Team USA as they go for the gold.  
In celebration of what some consider the most exciting time of year, Asian Mint is offering an Olympic Spread for all your watch party needs.  
Serving two, the delicious package includes five delicious items: fried dumplings, pad kee mow, pad thai, green tea ice cream with sticky rice and butterfly pea limeade. You can even learn to make your own pad thai and limeade on the Asian Mint blog. 
Order your catering today, and be sure to tag @AsianMint and show us how you're celebrating the highly anticipated Olympic Games.  
For those of you who are keeping it low-key this year, I've included a bonus recipe below for a quick and easy (and refreshing!) Thai Iced Tea you can make right at home.  
Nikky Phinyawatana    
Asian Mint Founder and Owner  
Visit Nikky Feeding Souls online for all the latest on Thai Culture, delicious recipes and more! Subscribe to the newsletter, and access five additional, exclusive recipes, in addition to 15% off your first order from Nikky! Browse amazing sauces, jewelry and more. Follow Nikky Feeding Souls on social media for an everyday look at the life of a professional foodie, plus behind-the-scenes content.  
 Nikky's Thai Iced Tea Recipe 
You will need a saucepan, spatula, strainer and pitcher.  
Ingredients:  
1 cup pantai Thai tea mix 

 

1 cup granulated sugar 

 

1/2 cup evaporated milk 

 
Instructions:  
In a medium saucepan, bring 4 cups water to boil and add Thai tea mix. Add sugar, and stir until sugar is completely dissolved.  
Continue to boil for another 4 minutes and remove from heat.  
Steep tea for at least 30 minutes, or until it reaches room temperature.   
Strain Thai tea into a pitcher, and chill until you are ready to serve.   
To Serve: 
Fill a tall glass with ice and add Thai tea. Leave enough room to add evaporated milk or half-and-half. For a 16-ounce glass, I recommend adding about 5 to 6 tablespoons evaporated milk.  
Subscribe to the Nikky Feeding Souls newsletter for more delicious recipes for any occasion!