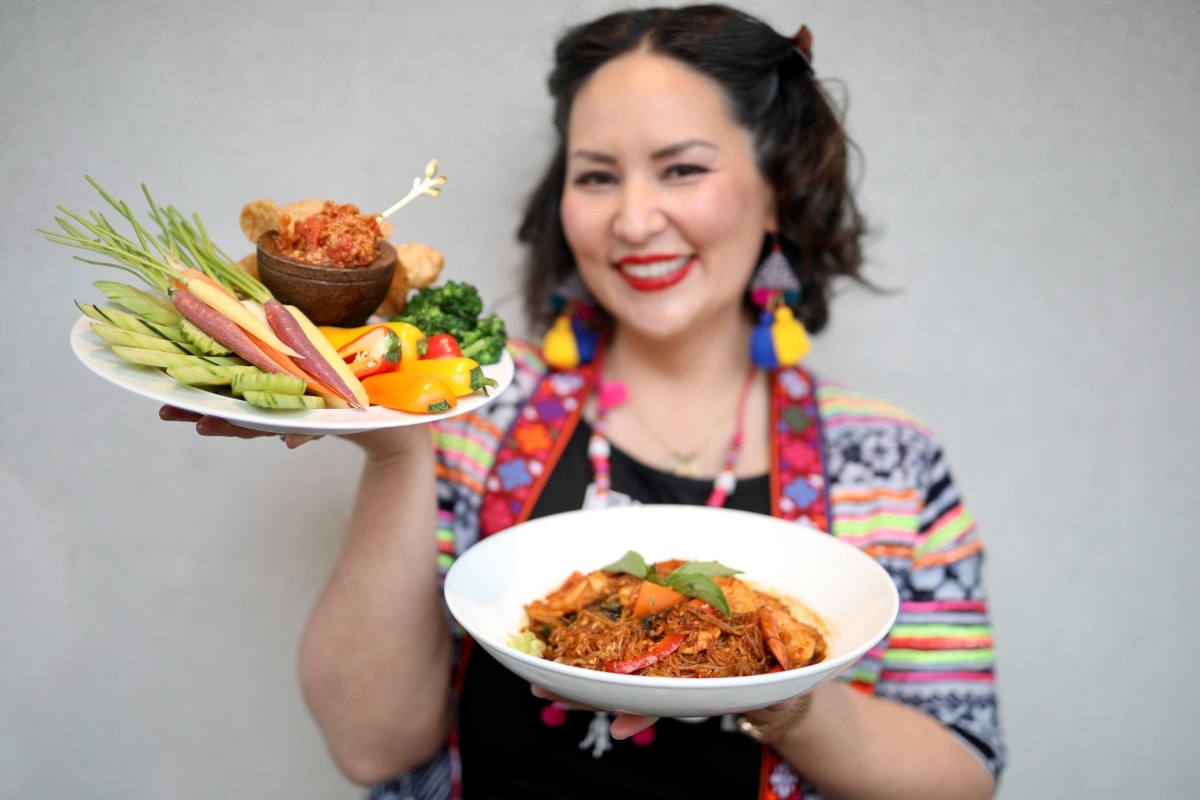 Chef Nikky's Top 5 Healthy Thai Dishes
Thai is undoubtedly one of the most popular cuisines out there. Whether it's a soup, noodle, rice, or curry dish, many foodies cannot help but wonder: can something so delicious also be healthy? At Asian Mint, there is no need to ditch Thai food out of your diet!
Traditional Thai food is made with delicious ingredients that are good for you, making it a great option to feed your soul while getting in the proper nutrients.
There are so many popular options that are still nutritious and tasty for a well-rounded diet.
I created the restaurant's diverse menu to feed everybody's soul, including those with dietary restrictions such as gluten-free, vegetarian, vegan or just simply enjoy living a healthy lifestyle and heavenly Asian-infused cooking.
So, what are the healthiest Thai-style dishes?
Here are Chef Nikky's Top 5 Healthy Thai Dishes
1) Papaya Salad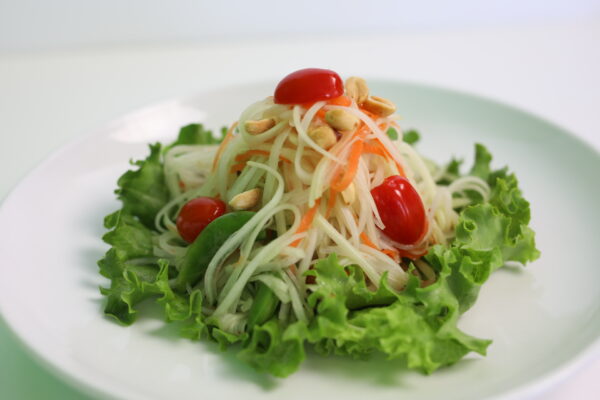 No one can go wrong with a plate of green papaya salad. Papaya salad is called som tum, meaning "sour" and referring to the pounding sound of the large pestle that is used to crush ingredients. This dish can be eaten as a snack or marinated with any grilled protein.
Thailand's popular papaya salad is a heart-healthy option packed full of fresh greens and fruit with a spicy tamarind chili lime dressing. Kick the salad up a notch and add a protein of any choice to enhance the taste.
Asian Mint provides all customers the choice of adding shrimp to their order along with other yummy ingredients including green papayas, grape tomatoes, carrots, long green beans and peanuts.
2) Pad Thai Woon Sen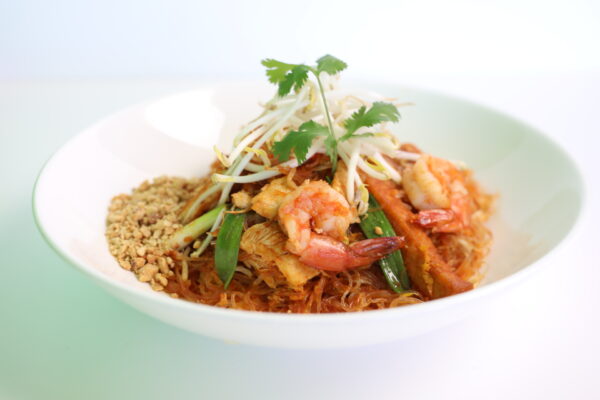 Everybody loves a warm bowl of pad thai! This modified version of the dish is a healthier version of a classic takeout dish, packed with veggies, chicken and brown rice noodles.
Asian Mint's Pad Thai Woon Sen can be served with clear noodles that are lower carb as well as shrimp, chicken and tofu to give the dish a protein fix. Guests can enjoy a fresh and healthy bowl with popular ingredients such as eggs, scallions, bean sprouts, peanuts and a house-made tamarind sauce.
For an even healthier version, ask for a side of vegetables that will add more fiber into the dish or for the sweet and sour sauce on the side.
3) Green Curry
Who doesn't love some classic Thai curries? Green curry is a healthier version of Thailand's yellow curry. The green sauce is lower in calories and a great option for those looking to make diet-friendly substitutions to their favorite dishes.
For additional benefits, order extra vegetables and a lean protein like chicken to complete the meal. Asian Mint's version includes spicy green curry, coconut milk, Japanese purple eggplant, bamboo shoot, Thai basil and even red bell peppers for a spicy flare!
4) Asian Vegetable Stir Fry
Asian stir fry is one of the most delicious and healthiest dishes in Thai cuisine. Stir fry is full of flavorful, vitamin-rich vegetables that will satisfy your taste buds with brown rice for an extra source of fiber and protein to balance out the meal.
At Asian Mint, guests can order from numerous stir fry options served with jasmine rice or brown rice. Our Asian vegetable stir fry is a Dallas favorite, with an array of ingredients including broccoli, Bok choy, mushrooms, snap peas, carrots, scallions, white onions, bamboo, shoots, cabbage and the option to add chicken, beef or tofu.
5) Summer Rolls
Not all rolls have to be fried! Summer rolls are a great way to get your daily serving of vegetables for the day and a perfect substitution over fried egg rolls.
To lower your sodium intake, switch out peanut sauce for a low-sodium soy sauce. You can also add a source of protein like grilled chicken to enrich the flavor of everyone's favorite appetizer.
Asian Mint's spring rolls serve six tasty bites of veggie goodness and freshness with the option to add shrimp for a protein booster. Each roll includes vermicelli rice noodles, hand-shredded green leaf lettuce, carrots, mint and house-made peanut sauce.
Eat guilt-free and make sure to visit Asian Mint at one of its locations, or order online for curbside pickup, takeout and delivery or catering to experience the healthy soul-feeding magic at home!
While you're at it, be sure to grab a few of Chef Nikky's delicious sauces or order a set of Nikky's Sauces online now to mix it up on all of the fan-favorite Asian Mint dishes Dallas has come to know and love!